About the Edmonton City as Museum Project
Launched in 2013, the Edmonton City as Museum Project (ECAMP) is an initiative of the Edmonton Heritage Council that explores the history of our city through story. The stories that connect us, the stories that divide us, and the stories that nurture an appreciation of our differences as Edmontonians.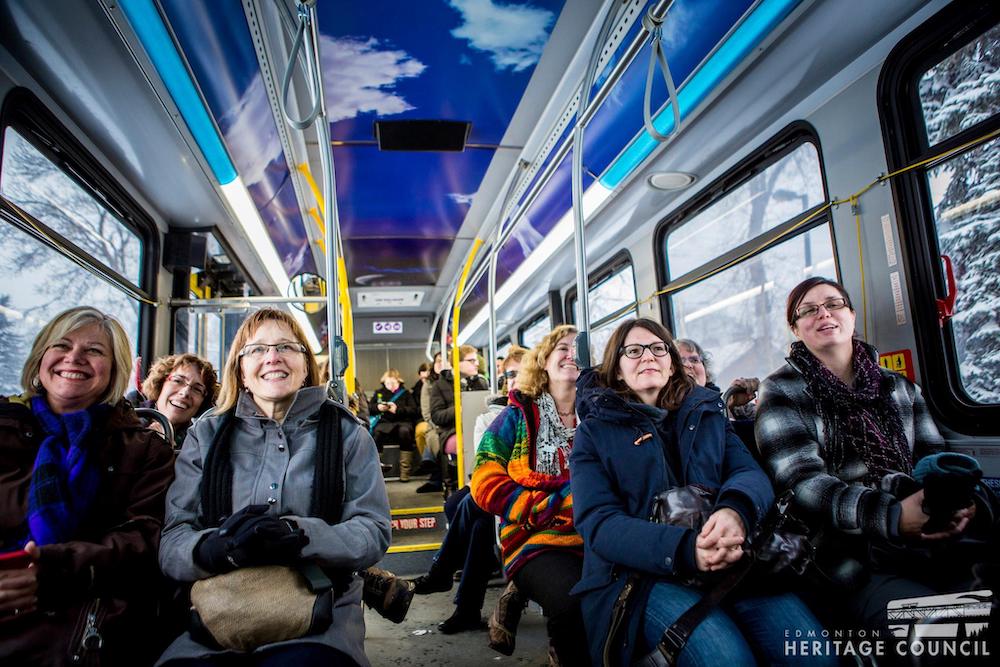 Rather than housing these stories in a physical museum complete with hushed galleries, curated exhibits and tangible objects, ECAMP is a virtual & floating entity that exists throughout Edmonton, offering both online and in-person heritage experiences.
The ECAMP podcast explores Edmonton's stories in a format that can keep you company during your commute on the LRT, while you shovel the front walk, or during a walk the river valley.
The ECAMP story collection explores the People, Places, Things, & Moments significant to our city's history as told from the perspectives of Edmontonians. At the moment, ECAMP is prioritizing histories that, in the past, have been excluded from representations of Edmonton's history. Explore our featured story collections.
Our ECAMP events bring these stories to life, situating the history of this place in our everyday experiences and connecting those stories to where they actually happened. Past ECAMP events include the Curiosities Bus Tours, Float Yer Boat: River Curiosity Tours, Brew-Curious-YEGs Brewing History Tours, online ECAMPing Trips, pop-up museums, and panel talks.
If you would like to get involved with ECAMP, connect with us!
So many people make ECAMP possible.
Thank you for your contributions.