In the summer of 1975, Pat F., Johnny K., Harvey J., Paul Chisholm (more popularly known as Millicent or Millie) and the former DJ of Club 70, John Reid, came up with the concept of a club with a friendlier door policy. According to owner John Reid, it was to be "for gay people and their friends. "After searching around, they finally settled on a basement space beneath a restaurant known then as The Hot Box and now where Normand's Restaurant has operated for many years. For the second time, a gay bar was in a basement. The first being the initial location of Club 70 on 101 Street.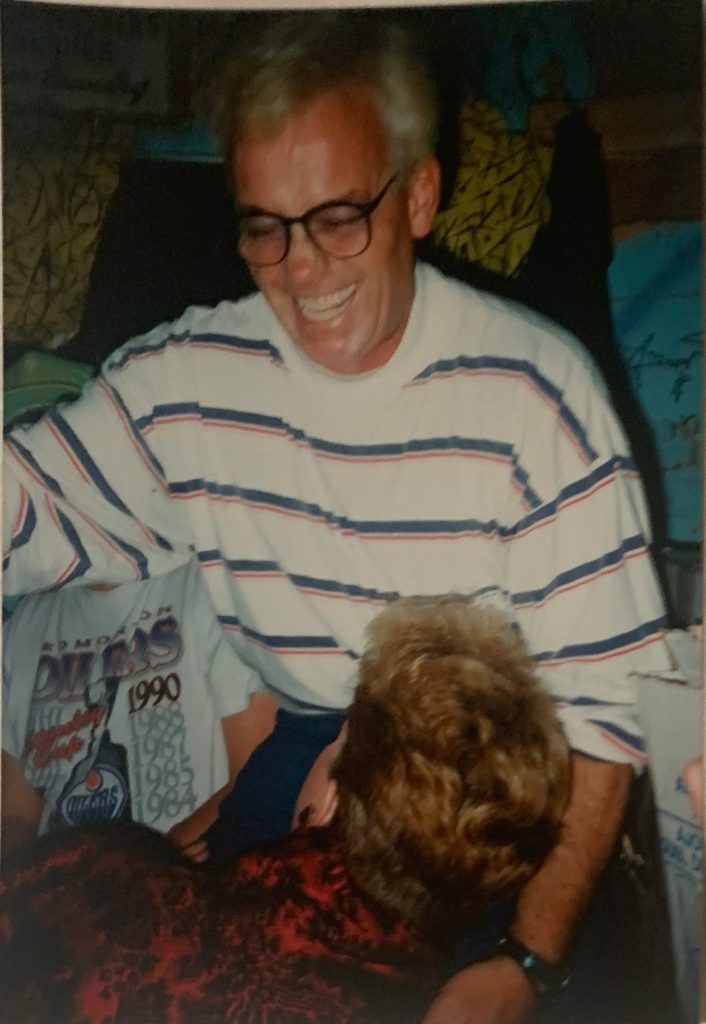 Once again, to preserve some level of protection, they formed the Jasper Avenue Social Club Society but decided that it was better to be called Flashback. Like Club 70, memberships were required due to the provisions of the Societies Act of Alberta. However, the rigid screening policies that had been the norm at Club 70 were dropped, favouring a more relaxed policy of acceptance. Gay, lesbian, bisexual, transgender, or straight were all welcome as long as they respected the right for same-sex activities to be the focus of an evening's entertainment. On November 16th, 1975, Flashback opened and quickly became the hottest place to party and dance.
At the time, both Club 70 and Flashback were only open two days every week. Under Alberta Liquor Control Board regulations, venues with full-time licenses had to follow a strict list of rules. Establishments had to be fully-carpeted. All patrons had to be seated and remain seated at all times, and tables must be covered in protected cloth. Given that the club wanted to have dancing and mingling, it would never meet the requirements of a full-time license. If an establishment wanted to serve liquor, a private event license was the only option.
With only two types of private event licenses available, and an applicant could only obtain one permit of each kind per week. Thus, on Friday nights under one type of private event license, an entry fee of a few dollars was charged at the door. This allowed one to freely obtain, usually one at a time, as many highballs and beer as they could consume before last call. On Saturdays, using a different private event license, a nominal entry fee was charged as was required by the Societies Act. With this license, the bars could then charge for highballs and beer that night, the only drink options available.
By 1977, it had become apparent from the lineups stretching up the stairs and down the street that Flashback could no longer operate in the overcrowded basement with its low ceiling. So, the search was on for a bigger and better space in the downtown area! Three of the original partners choose to leave the organization. Brent Earl joined John Reid and Millie as a business partner and the primary builder. Several places were viewed for the new nightclub, including an empty, long one-story building on 111 Street (where one day the Overtime Taproom and now Prive Ultralounge are situated.) Finally, they settled on the part of the main floor of a three-story warehouse located at 10330 – 104 Street. On October 30th, Flashback's first location held a celebration for Halloween, which ended up being its last night in operation. To mark the occasion, and make it truly memorable, staff had gone in during the week and painted every square inch of the club black: the floors, ceilings, bar, walls, bathrooms-it was all black! And the party was a hit, setting up the club for a new era in their new location.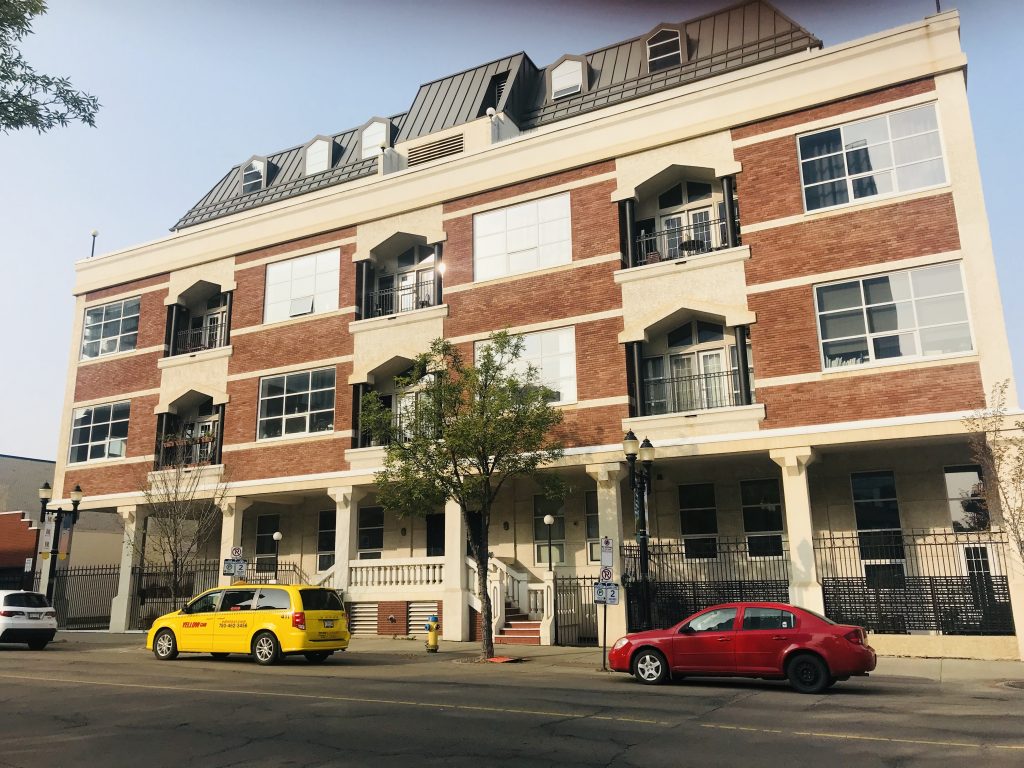 The following weekend, at around 9:30 p.m. on Friday, the electrical inspector began the final inspection. The venue needed to pass inspection before it could open and let in the lineup stretching down the alley. Everyone held their breath as he was escorted through the place by Ron Byers (who had been part of the construction of the building that would be the second home for Flashback.) Using his father's reputation as a prominent electrical engineer, Ron guided the inspector through the fairly plain, rustically decorated venue, quickly passing the haphazardly wired sound booth, before returning the inspector to the front door where he gave his stamp of approval. The heavy wooden door (which had once been a garage door) finally opened… late, but to a very jubilant crowd.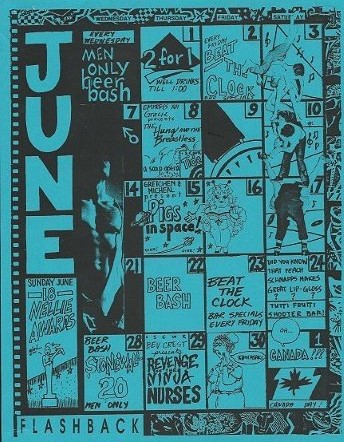 Once again, Flashback quickly became one of the hottest weekend dance places in Edmonton. With many LGBTQ community members bringing along their friends (both gay and straight), the club regularly reached the capacity set by the ALCB. However, despite at-capacity crowds every weekend, Flashback struggled with the massive overhead costs the large space demanded. The time had come to challenge the Alberta Liquor Control Board and its requirements for a full-time license.
There was some flexibility in the rules under their twice-weekly specialty liquor licenses (intended for occasions such as weddings and social gatherings). Guests were allowed to carry their drinks around from table to table and order drinks at the bar. There were also fewer restrictions regarding décor under these licences. As long as the space met local fire regulations and health board regulations, specialty liquor licenses could be issued. To obtain a full-time license, guests were to be seated at tables covered in cloth protectors and all drinks were served by a staff person. If a guest wanted to move to another table, a server had to carry their drink. Guests were also not permitted to order drinks from a bartender. This was the status quo in all Albertan drinking establishments. The ALCB rules of the late 1970s were very restrictive and had to be followed.
During the construction of the second Flashback location, John and Brent decided to be conservative in their spending, so wood was used throughout. When construction started, the asphalt floor from the building's days as a warehouse was scraped off by a bobcat, exposing the old wooden beam floors. Then pine lumber strips were laid on top of the old floor. Six person benches and four-foot square tables were built from lacquered two-by-fours. Around the outer walls, ledges were attached at a height that provided people with a place for their drinks when they hit the dance floor. None of this would be allowed under the rules that the ALCB insisted on.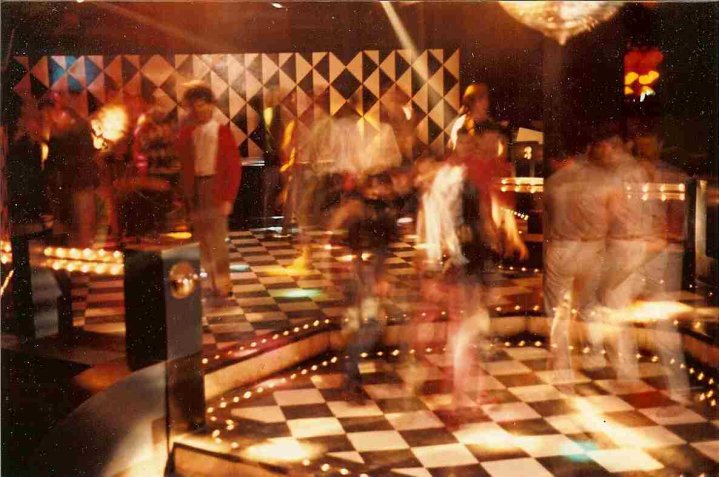 The idea of having to limit a hot dance club and all its guests to tables and chairs with no moving around and no bar service was absurd. So John and Brent hired lawyers and started rattling the cages at the venerable and stoic Alberta Liquor Control Board.
Arguing that Flashback was a private club with a board and membership who determined how the club would be furnished, the legal team pressured the ALCB to issue a full-time liquor license. This meant that other private clubs, such as Club 70 and the Royal Canadian Legions, could also enjoy these new freedoms. Eventually, these changes extended to publicly licensed bars, giving customers the freedom to move with their drink while visiting and order a drink from a bartender.
Once Flashback began operating six days a week (closed on Sundays, as was the law at the time), it quickly became Edmonton's best nightclub. It was named in Billboard magazine as one of Canada's top two nightclubs. And in the mid-1980s, Graffiti Magazine (a Canadian music industry publication) listed Flashback as one of Canada's top five nightclubs.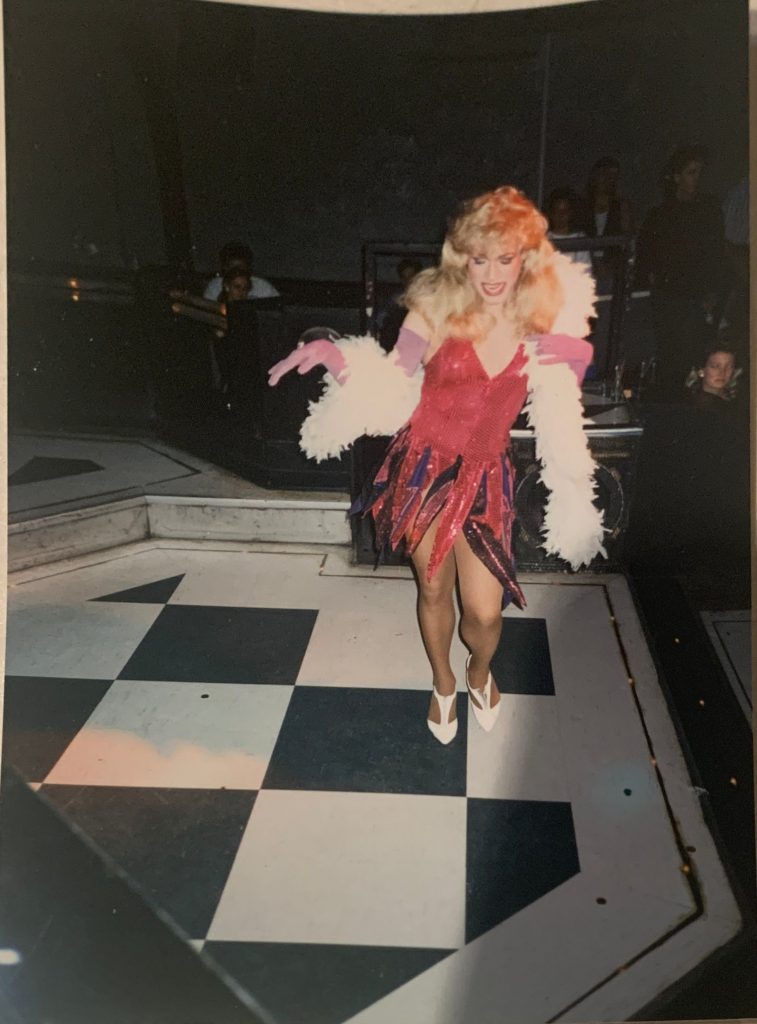 Over the years, Flashback hosted numerous shows featuring a variety of performers and drag queens. Much of the fun at the 104 Street Flashback location has been written about from the viewpoint of Darrin Hagen in his novel and play The Edmonton Queen: The Final Voyage. One of the most iconic weekends was the annual Mr. and Ms. Flashback Pageant, which took place on the May Long Weekend. The club took advantage of the wide spacious driveway to host Drag Races Sunday afternoon. Michael Phair remembers some of the fun in his story on this site.
The impact Flashback had on relations between LBGTQ people and straight people was enormous. With LGBTQ members bringing friends to the club (many of them straight), Edmonton's young adult crowd was quickly changing their opinions on how they viewed the LGBTQ community. As John Reid says, "How better to get to know people than to party together and feel safe? We were proud of [Flashback] becoming a melting pot of differences that found harmony."
But Flashback wasn't entirely done challenging the ALCB. At the time, Legions and other private clubs like Flashback and Club 70 had to stop serving liquor at 1 a.m. In contrast, publicly licensed establishments could serve until 2 a.m.. So, the lawyers once again challenged the venerable Commission, and it didn't take long for the 2 a.m. cut off to be extended to all private clubs in Alberta.
Flashback was an iconic place in Edmonton's party history. It continued to operate out of the 104 Street location until 1989, until the building owners decided they wanted to convert the building to condominiums, choosing not to renew the lease.
As it happened, there was another empty warehouse across the alley. Both Brent Earl and Paul Chisholm (Millie) had chosen to leave the business by this time. Needing some cash to help finance the operation, John brought in another partner: Michael R.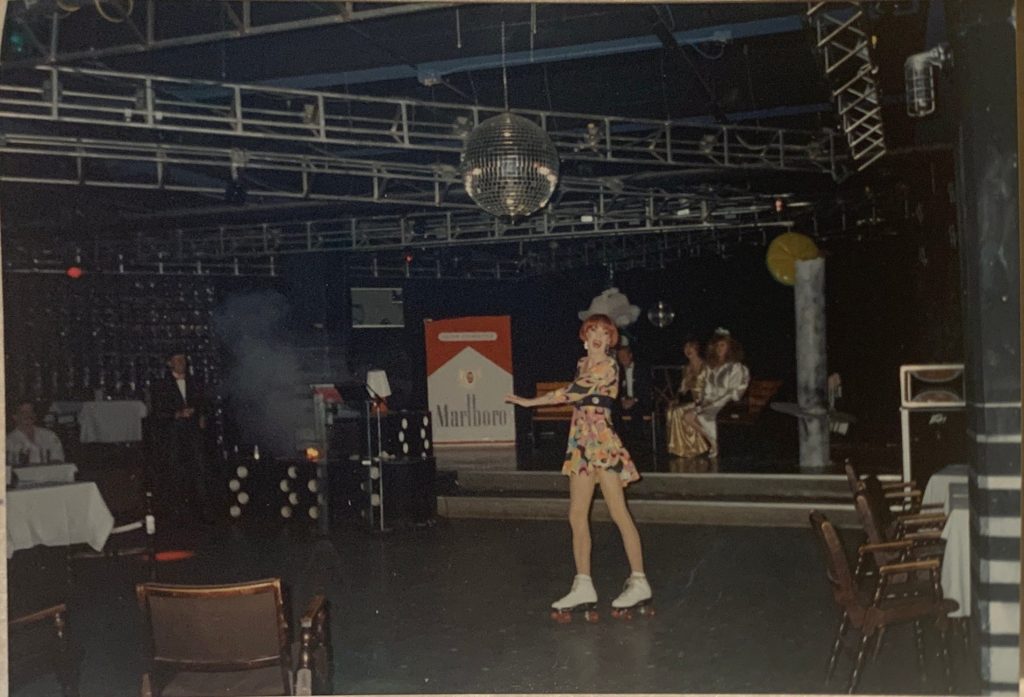 Flashback opened in its 3rd location in late 1989 and remained open until it was no longer viable. With it only being busy two nights a week, it could no longer support the overhead operating costs and closed in 1991. John Reid's impact on the nightlife in Edmonton was not over, though. Rebar on Whyte Avenue soon became a major player in the dance club scene. Though it was not a gay bar, the crowds were very much a mix of people.
Ron Byers & Rob Browatzke © 2020
Read Part 4: The Expanding Scene