Exhibition
Gord Steinke shares family connection to the Battle of Vimy Ridge
My grandpa, Thomas H. Ford, was born near Stockport, England in 1894. The family moved to the Tisdale, Saskatchewan area to homestead when grandpa was 12 years old in 1906.
On Boxing Day 1914, grandpa enlisted with the 44th Winnipeg Battalion for the First World War. In September, he sailed on the SS Missanabie for England. He arrived in France as part of the 44th Battalion and then was soon transferred to the 29th Vancouver Battalion. He fought with a unit known as Tobin's Tigers, named after their commanding officer.
Grandpa's military records show he fought at most of the big battles, including The Battle of Vimy Ridge, Passchendaele, Hill 70 and the Somme. He was awarded the Croix de Guerre for bravery on the battlefield.
Grandpa kept all his military gear in an old trunk in the shed in his backyard. I remember him opening the lid and showing me his military gear as a young boy. When he held up his old officer's uniform I couldn't wait to put it on.
One of the most striking aspects is his belt. The notches show how much weight he lost during the four years on the battlefields.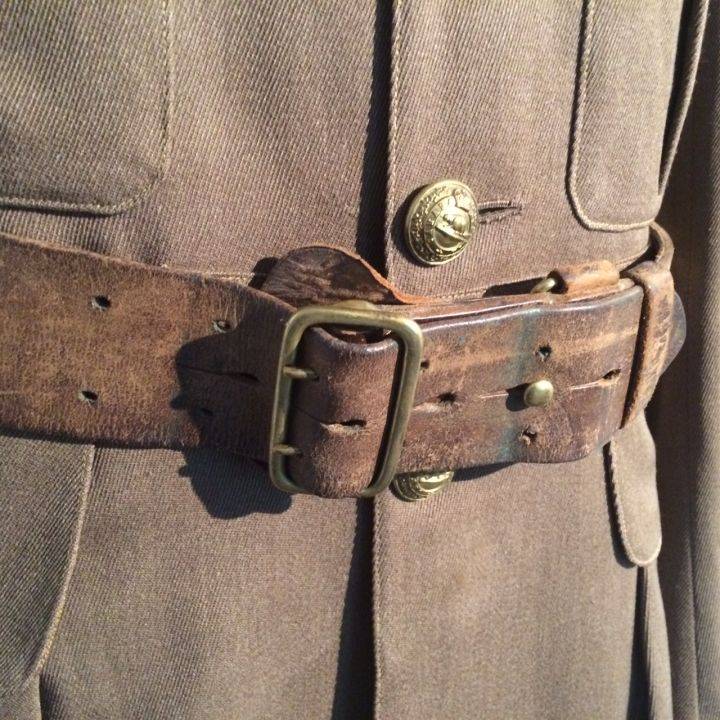 One of his military accomplishments he was very proud of was being asked to be a flag bearer in a ceremony where Prince Edward (later King Edward who abdicated) took part. The picture shows thousands of soldiers in the background and Prince Edward in military uniform. Grandpa is second from the left.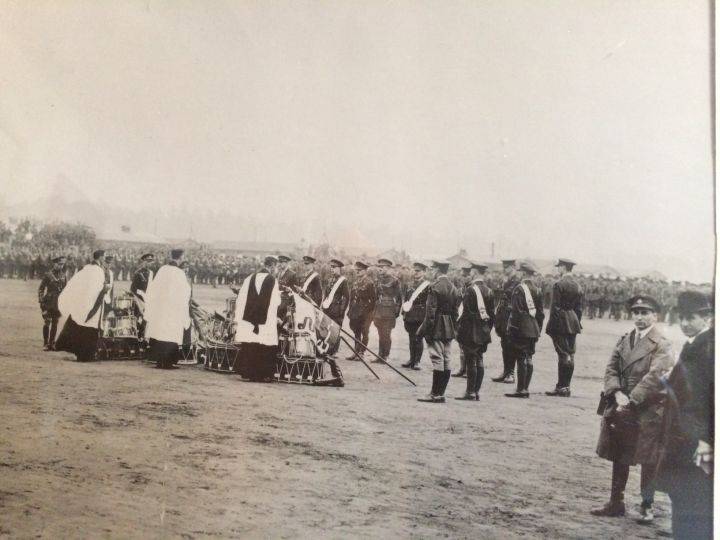 Considering the number of battles he was in, it's amazing grandpa was never seriously physically injured. He did get a spot on his lungs, though, when he inhaled a whiff of mustard gas while ordering his men to put their gas masks on before he did.
Grandpa passed away in July 1972. He was given a full military funeral and is buried in the Sylvania, SK cemetery.
It's an honour to have his uniform and to share his story. I'm sure he'd be proud to know his memory and what he did for his country will never fade away.
Submitted by Gord Steinke