Paul Chisholm's first contact with another gay man occurred as he hitchhiked out of Saskatchewan in the late 1960s. Legend tells us that his story began near Lac La Biche and that his Indigenous mother called her son "my flighty little sparrow."
But it was on this hitchhiking trip — when he forever left Saskatchewan in the rearview mirror on his way to wherever the highway would lead him — that a driver who picked up a young Paul Chisholm became his first gay sexual experience. Wherever the highway would lead him became Edmonton, and once landed here, Paul never left. By the late '60s, Paul's transformation would change the face of Edmonton forever, eventually establishing a platform that allowed the rising drag community to thrive.
Paul's name is on the list of the first people who, in 1969, banded together with a plan to create Edmonton's first official gay space: Club 70. It was Paul who urged a young John Reid — future owner of Flashback (Edmonton's first gay disco) — to add a DJ booth to Club 70, creating the disco dancing ambience and a space for drag queens to strut their stuff.
When Club 70 resisted evolution by maintaining its policy of refusing entry to anyone who wasn't gay or lesbian — even excluding strong allies of the community — Paul was one of the people who co-launched the original Flashback in its first basement incarnation on Jasper Avenue in 1974 and created a place where LGBTQ2S+ people could celebrate with their straight allies.
In 1976, Paul was instrumental in establishing the Edmonton chapter of the International Imperial Court System for drag queens, eventually becoming the first elected and crowned Empress of Edmonton and the first Mz. Flashback, the drag mascot for that club — the only queen to wear both crowns simultaneously. Paul was also one of the few remaining Flashback partners who helped create its iconic 104 street location.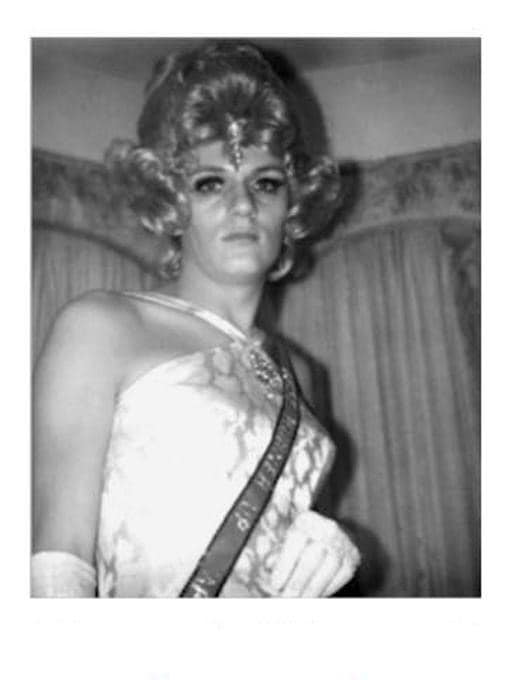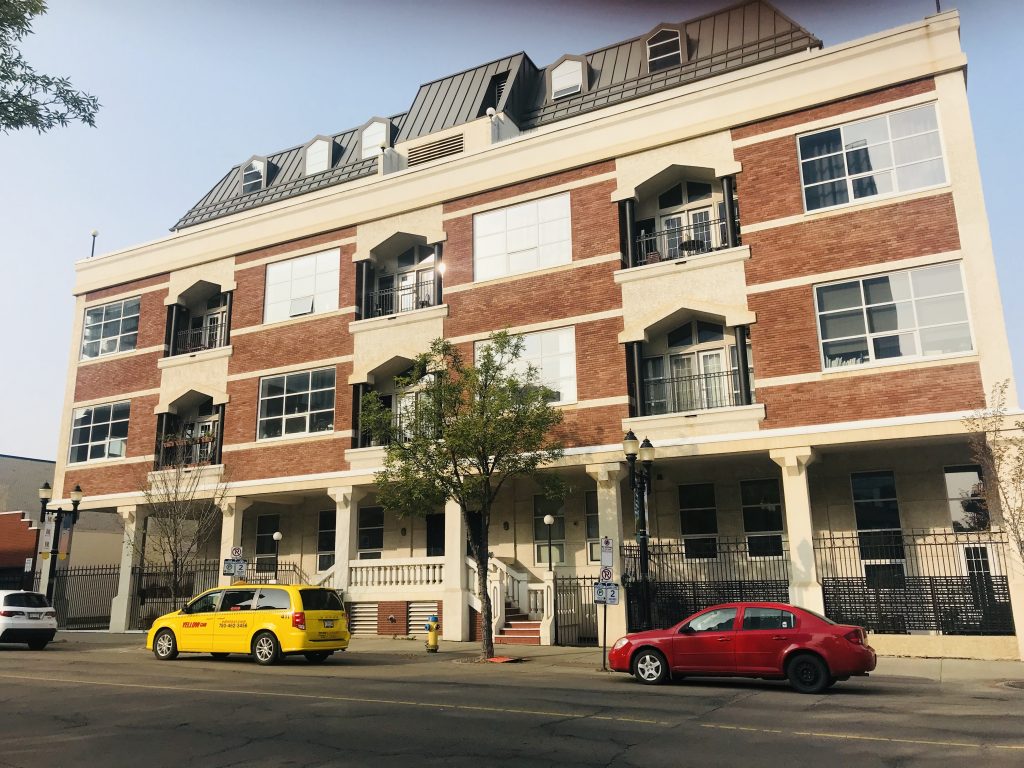 During 1966 and 1967, while studying hairdressing at Marvel School of Beauty, Paul found his true calling. He became an in-demand stylist at salons like Keith's of London and was eventually named best hairdresser in Alberta by Chatelaine magazine. In 1969, Paul befriended a compatriot and fellow beauty school apprentice, and the two of them quickly bonded.
Very few people in Edmonton ever called Paul Chisholm by this name, and even fewer people called him "him." Paul had an obsession with Diana Ross, and his new friend bore more than a passing resemblance to another diva of the day, Barbra Streisand. The young friend would ultimately become drag queen Chatty Cathy Jackson, and Paul soon adopted the name he would carry proudly for the rest of his lifetime: Millie.
Millie and Chatty socialized in the unofficial pre-gay-bar-era queer scene — tolerant zones in taverns within some of the large downtown hotels like The King Eddy and The Mayfair — in addition to becoming regulars at the Jasper Avenue haunts where gay men, hustlers, and trans girls hung out, like Jack's Grill and the Pig & Whistle. In 1969, Millie was one of the first queens to step onto the makeshift performing stage at Edmonton's first gay bar, the short-lived basement incarnation of Club 70, before the landlord evicted the fledgling business. Millie and Chatty were also the first Edmonton drag queens (that we know of) to perform on a non-queer public stage in Edmonton when, in 1970, they stepped onto the stage of this city's first night club: the Pierre Cochard-owned Pegasus, across the back alley from the Pig & Whistle.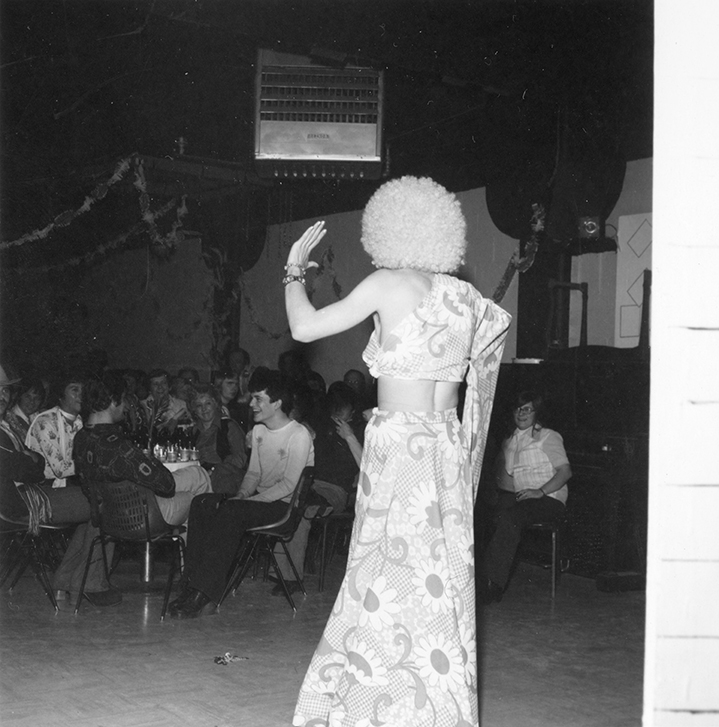 Millie resided in a house at the bottom of Bellamy Hill, which became a magnet for the drag queens who were part of the emergence of the drag pageant scene in Edmonton, which was taking shape now that gay bars existed.
Millie ran for the title of Miss Club 70, but was a runner-up to Grindl — the only time Millie would lose out on a crown. Then, inspired by the formation of the International Imperial Court System, a group of drag organizations that flourished up and down the west coast, and the first Canadian Court in Vancouver, Millie became a candidate for the first Empress of Edmonton.
She won that competition and was crowned Empress I of Edmonton at what was then the Executive Hotel on 105 street adjacent to Beaver Hills Park. Millie was the first Indigenous person to be elected into the Imperial Court System. The Edmonton chapter, known as the Imperial Sovereign Court of the Wild Rose, is known to this day as The House of Millicent, forever acknowledging its founding majesty.
The young queen who lived across the back alley from Millie's Bellamy Hill home was Mrs. K, who would eventually become Empress VII of Edmonton. He recalls Millie welcoming him into her home, pouring the young queen a coffee, and being welcoming, interested, generous, and supportive. Millie looked out for the gaggle of young drag queens that swam in her wake. Mrs. K remembers that "there was an older gentleman bullying me and I was arguing. And the bully said with disgust, 'Oh yeah? Well at least I'm not a drag queen!' And Millie stepped up and put her arm around me and held her head high and said, 'And what the hell is wrong with being a drag queen?'"
Millie worked as a hairdresser at various salons and out of her home until her hands shook so much that she couldn't cut hair anymore because she was already experiencing the effects of a hard-drinking life. She retired from hairdressing shortly after she became Empress.
According to the fascinating and revealing binder that contains all the governance minutes from the very first year of the Imperial Sovereign Court of the Wild Rose, Millie spent her final days as Empress introducing some self-serving motions: one that would allow her to keep the Empress crown instead of bequeathing it to the next Empress and another that guaranteed that Empress I Millicent would receive free admission to all the gay bars and any drag event in Edmonton for free in perpetuity, a command that was still honoured decades later.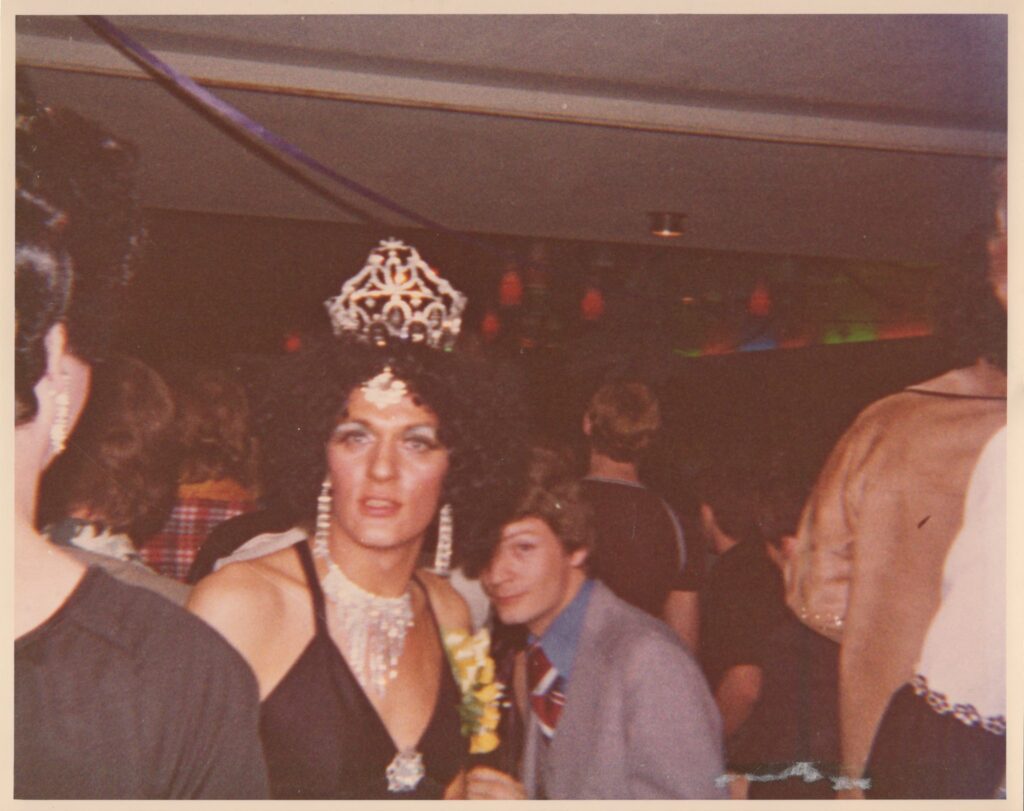 In 1977, Millie's year as Empress ended and she stepped down at a ceremony at the Chateau Lacombe, passing the Empress title to her friend Chatty Cathy Jackson. The two of them had become the drag matriarchs of Edmonton, launching an entire new universe of glamour and pageantry.
After Millie stepped down as Empress, her path began to meander as she took various jobs within the gay community. From 1979 to 1980, she worked at the Pisces Health Spa. On May 30, 1981, Millie was in the spa as a customer during the raid. She was in one of the party rooms with several other men. The account of her arrest for being "a found-in a common bawdy house" shows that she spoke up and talked back as the police raided the spa. According to the police notes: "The male I was standing by said in a disgusted voice, 'Oh, Lord. Toronto again. Jesus f*cking Christ.'" This was Millie, challenging the officer. After reluctantly giving her name and info, she was led back to her room, saying, "This is disgusting, just f*cking disgusting." She spotted the policeman taking notes and said, "You write everything down, don't you?"

After the arrests, once the found-ins were transported to the courthouse for the highly unusual 5 a.m. hearing, Millie was one of three individuals pulled from the larger group and questioned about the purpose of the bathhouse, who was responsible for it, whether the owners and managers knew about the sex going on inside, whether those owners and managers participated in the sex… Millie answered all the questions honestly. Based on what the police learned from this line of questioning, everyone was sent home and ordered to return to court at a later date to face the charges.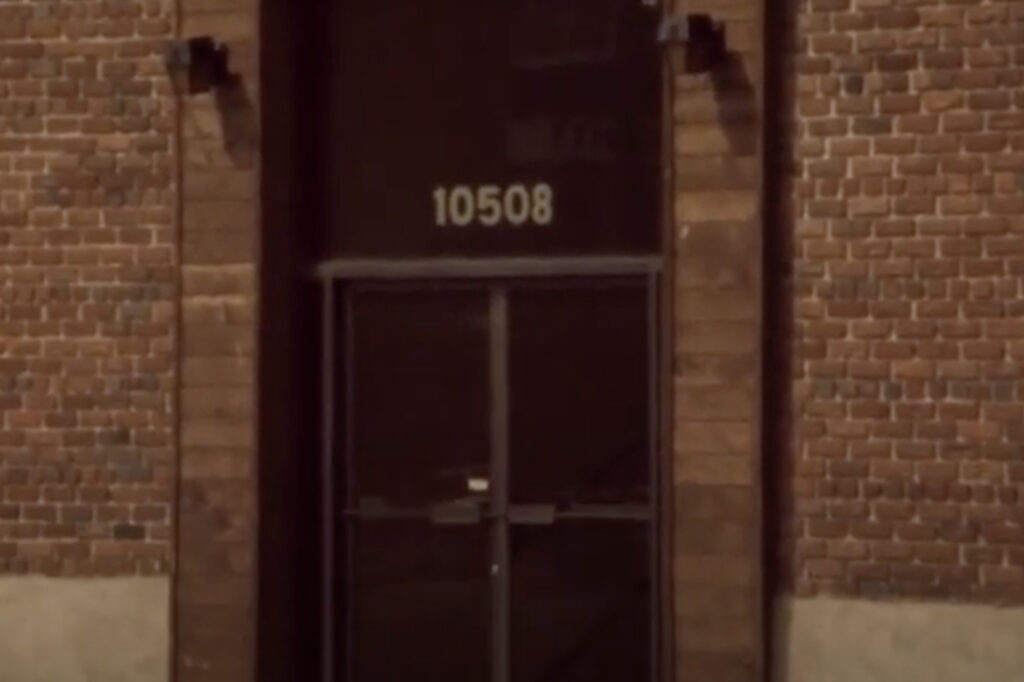 Before the raid, Millie lived a life that was contained within the safety of the gay world, and she had little to do with anything outside that cocoon. It would be difficult to ascertain what changed in her life post-raid because, even before the arrests, Millie had begun a slow downward spiral fuelled by addiction and a crippling sense of nostalgia. She still entered every bar for free, attended every drag event, and always ordered the same drink: "rye and seven, tall, two straws." Busy bartenders were expected to know this when she nodded conspiratorially from the back of the line-up. If asked how she was doing, Millie's answer was always "Butch as ever." And the drag queens who had ruled in her wake could always tell when Millie was experiencing the nostalgia fuelled by many rye and sevens — she would lean in and inquire, "What number were you?" It didn't matter how you responded; her next sentence was "I'm number one." If you waved at her across a bar or a street, Millie would give her salute — her signature drag gesture: a flip of the hand over the head that was simultaneously a greeting and a dismissive royal wave.
By 1982, Mille was working occasionally as a bartender at Boots N Saddle. By 1984, her only job was working a couple of hours a day at Flashback, the bar she had helped found, alongside young new drag queens like me. The two of us cleaned the club, including scrubbing toilets, in the morning before Millie headed off for a day of wandering from bar to bar. In 1984, once I was crowned Mz. Flashback IX, I became the newest player in her "What number are you?" game.
The day I stepped down as Mz. Flashback on the May long weekend of 1985, performing This Is My Life with a giant punchbowl full of milk and soggy Life cereal in front of a packed Flashback, Millie, who had been celebrating her drag legacy for too many hours already, walked up onstage at the end of the song, tipped me a dollar bill, leaned over, kissed me on the cheek — and then dumped the entire punchbowl over me, destroying my entire ensemble. The crowd gasped. Millie ran from the bar when she realized what she had done.
I crowned the new Mz. Flashback X, Tallulah, with makeup running down my face, cereal stuck in the crown, and a Value Village bathrobe from the drag room wrapped around me to soak up the milk.
A few months later, as Lulu LaRude stepped down as Empress IX, Millie made a final epic return to the coronation stage, lip-synching to Diana Ross's Corner of the Sky — her signature drag number from her glory days — in front of the packed ballroom at the Holiday Inn. The power of her personality was on full display. As she worked her old magic, a receiving line formed in front of her as she performed, dollar bills were held out for her in a gesture of respect, and she received a standing ovation from the audience as she triumphantly threw all those dollar bills in air.
In the years after Millie's last time in drag, she let go of what she owned and relied more and more on the generosity of old friends and buddies at the various bars she frequented all day.
By the time Millie passed away on March 26, 1996, at the age of 49, she was living in poverty in a room in downtown Edmonton.
Millie's obituary gave clues to her extraordinary origins: "Paul Joseph Chisholm (Millie), July 11, 1946 – March 26, 1996. Affectionately known as Millie, Paul was the first elected Empress in the province of Alberta, and the first ever Mz. Flashback… 'Long May She Reign.'"
Darrin Hagen © 2021
Read Part 1: The Pisces Bathhouse Raid: Igniting Four Decades of Activism
Part 3: After the Pisces Bathhouse Raid: Dr. Henri Toupin – Dignity in the Eye of the Storm
Part 4: After the Pisces Bathhouse Raid: Michael Phair – LGBTQ2S+ Activist and Community Leader
Part 5: After the Pisces Bathhouse Raid: John Kerr – Dance for Gramma