Details
ECAMPing Trip: Revisiting Edmonton's Métis History
Thursday, July 30th 2020
Hosted by Edmonton City as Museum Project Curator, Christina Hardie, with special guests Matt Hiltermann and Edmonton's Historian Laureate, Amber Paquette, join us as we continue the discussion around Edmonton's Métis history and how its represented to find a more nuanced perspective into the history of this place.
Register for this FREE online event via Eventbrite.
ECAMPing Trips are online experiences that connect Edmontonians to the history of this place.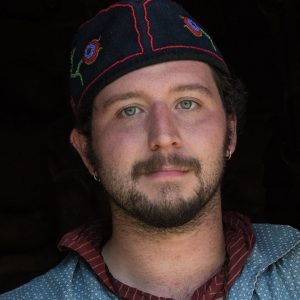 Matt Hiltermann
Matt Hiltermann is a Métis ethnohistorian, researcher, public historian and artist. Approaching his studies as a Métis person and from an anthropological perspective, Matt has worked at several museums and heritage sites across Alberta- including Fort Edmonton Park, Fort Calgary, and Heritage Park, with experience in interpretation, educational programming and curation. In 2019, he co-curated an exhibit at Lougheed House in Calgary entitled Exploring Métis Identity: Past & Present. Matt is descended from the Prudens, Ross', Brelands, Setters, Spences, McDonalds, and Calders. He will be returning to school in the fall to pursue the Heritage Resource Management Graduate Studies program through Athabasca University.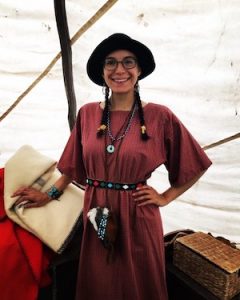 Amber Paquette
Amber Paquette is a Métis multi-disciplinary artist, film-maker and Indigenous People's interpreter born and raised in Edmonton, Alberta. Her life's passion and work have long been inspired by the rich history and culture of her family.
Amber has worked professionally as a historian, story-teller and Indigenous People's Interpreter with Fort Edmonton Park for several years. Her work with the public has centred on the daily re-enactment of Edmonton's historic Fur Trade era and Indigenous culture and traditions.
Amber can trace her ancestry back to many of the prolific founders of early Fort Edmonton – Cree, Iroquois, French, and Scottish fur traders who played a pivotal role in the city's birth.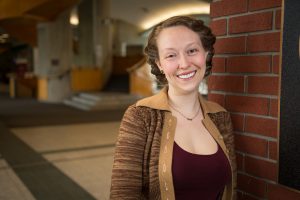 Christina Hardie
Christina Hardie is a proud Métis woman with family connections to the Cunninghams, Logans, L'Hirondelles & Pagés. She has recently graduated from MacEwan University with a degree in History and also holds a diploma in Theatre Arts from that institution. Her research interests are the histories of HERE (Edmonton, Alberta, the prairies) and whatever brings her closer to the history of her family. She has worked in interpretation & education at a number of different sites with the City of Edmonton and for the Rupertsland Institute researching historic Métis communities in Alberta.
Please note that the presentation will be recorded and made publicly available on the ECAMP website.
For more information about this ECAMPing Trip or other Edmonton City as Museum Project initiatives, please contact the ECAMP Team at info@citymuseumedmonton.ca.