Details
ECAMPing Trip: Hulaan Mo! Guess it! An interactive game about Philippine history, language & culture
Thursday, May 20th 2021
Hosted by the Edmonton City as Museum Project with special guest Ida Beltran-Lucila from the Philippine Arts Council, join us for an evening of celebrating Filipino heritage through play! Through fast-paced trivia questions we will commemorate Asian Heritage Month, learn about one of Edmonton's largest immigrant communities, and gain a deeper insight into Philippine history & culture.
FREE ZOOM WEBINAR. Register via Eventbrite. 
ECAMPing Trips are online experiences that connect Edmontonians to the history & cultural heritage of this place.
Please note that the presentation will be recorded, live streamed to Facebook, and made publicly available on the ECAMP website.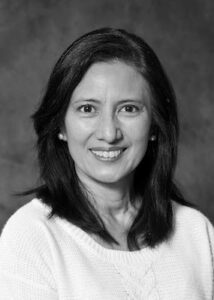 Ida Beltran-Lucila is a highly accomplished dancer, teacher, director, arts administrator, and dance therapy pioneer. Formerly a principal dancer with Ballet Philippines, she has worked unceasingly to develop Philippine art and culture in Edmonton. Ida spearheaded a multitude of projects including the Philippine Arts Festival, Edmonton Filipino Fiesta, Kalinangan, and The Learning Table through the Philippine Arts Council. She is the director and writer of the recently released documentary Paglalayag: the Philippines to Canada Journey and advocates for Philippine art and culture through her writing for the Alberta Filipino Journal. Ida was the recipient of the City of Edmonton's Citation Award for Culture and the Arts (2019), the Golden Balangay Gluckstein Award for Excellence in Art and Culture (2019), and the Edmonton Artist Trust Fund by the Edmonton Arts Council and Edmonton Community Foundation (2017).