Details
ECAMPing Trip: 100 Years of Alberta's Black History, 1870s-1970s
Thursday, February 25th 2021
Watch a recording of the event here! 
Hosted by Helen Belay and Edmonton City as Museum Project Curator, Christina Hardie, join Dr. Jennifer Kelly, Donna Coombs-Montrose and Myrna Wisdom for a panel discussion on Alberta's early Black History.
We will discuss Alberta's early Black settlements, community spaces in Edmonton, the arrivals of Caribbean immigrants in the 1960s & 70s, and how Edmonton's Black history is represented on the landscape.
FREE ONLINE EVENT. Register now via Eventbrite.
ECAMPing Trips are online experiences that connect Edmontonians to the history of this place.
ECAMPing Trips allows people to discover their city as a museum by meeting local researchers and going behind the scenes of different heritage organizations in Edmonton.
Please note that the presentation will be recorded, live-streamed to Facebook, and made publicly available on the ECAMP website.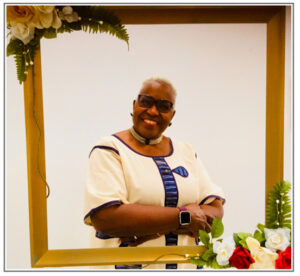 Donna Coombs-Montrose is a founding member and current board member of the Alberta Labour History Institute (ALHI).  She holds a BA (History) and a MSLS.  Donna served on the board of City festival CARIWEST from 1999 to 2016, including serving as its President for 10 years.  Donna is one of a group of 5 women who started the Caribbean Women Network and is a past member of its board.  She is a past Juror for the Edmonton Arts Council and other juries.  Donna is a community activist who has supported and continues to support many other community organizations including Council  of Canadians of Caribbean and African Heritage (CCACH).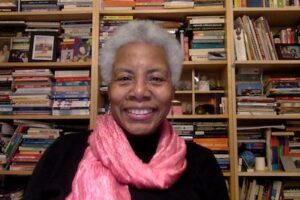 Dr. Jennifer Kelly is Professor Emeritus, Faculty of Education, University of Alberta. Her areas of research are race, racialization, social formation of African Canadian communities in Alberta, and politics of education.  Her publications include, Under the Gaze and Borrowed Identities. Under the Gaze published by Fernwood Publishing presents the educational experiences of high school students.  Borrowed identities examines the formation of Black Canadian identity through consumption of US based youth culture. Dr. Kelly co-produced the play West Indian Diary, which was based on her research of immigrants who came from the Caribbean to Alberta in the 1950s, 60s and 70s. The play was written by Pat Darbasie.
Dr. Kelly has been active in a number of African Canadian community groups including the Council of Canadians of African and Caribbean Heritage (Living History Group). CCACH has recognized her as an Elder in terms of her contributions to the annual Afro Quiz. Afro Quiz is a competition based on knowledge of and about peoples of African descent.  In  2012 the University of Alberta African Students Association recognized her for outstanding commitment to the advancement of the African Community in Edmonton.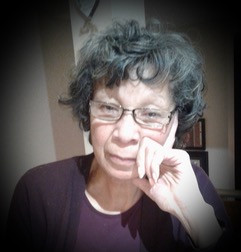 Grand-daughter of the original Black pioneers of Amber Valley and member of the Amber Valley Community Association, Myra Wisdom is dedicated to commemorating the history of her community. In 1999 she organized the restoration of the Amber Valley Cemetery, and in 2005 she spearheaded the efforts to have the arrival of Black pioneers from the United States recognized as an event of National Significance. She also worked with Parks Canada on a commemorative plaque honouring Black pioneers in 2017. She was a consultant on the Toles School Project, providing photos and artifacts for an exhibit at the Canadian Museum of History, and a contributor to Land of Dreams– a book commemorating those who lived in and attended school in five school districts East of Athabasca, including Toles School. Myrna was a committee member for the 100th Anniversary & Homecoming of Amber Valley, and most recently contributed her efforts to the creation of a stamp recognizing Black History Month by Canada Post.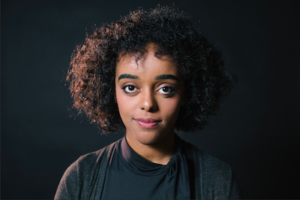 Helen Belay (she/her) is an actor, history lover and storyteller that has been playing with words and obsessed with all things beautiful since she was a wee babe in Bedford, England.  A graduate of the University of Alberta's BFA Acting program, her recent theatre credits include in Here There Be Night (Workshop West Playwrights' Theatre/Theatre Yes/Theatre Network/Catalyst Theatre/Northern Light Theatre), until the next breath (Catalyst Theatre/NAC), The Blue Hour (SkirtsAFire Festival), her Sterling-nominated turn in The Society of the Destitute Presents Titus Bouffonius (Theatre Network), Cinderella (Globe Theatre), Vidalia (Teatro La Quindicina), Concord Floral (Edmonton Fringe), Middletown, All For Love, Lenin's Embalmers (Studio Theatre).  Part of the Ethiopian diaspora, she strongly believes in the power of storytelling in all its forms — to educate, heal, empower and foster a future with space for all.  She is currently one of Citadel Theatre's Associate Artists, where she's had the pleasure of programming (and eventually starring in!) in Cheryl Foggo's Heaven — a play seated in the endlessly fascinating settlement of Amber Valley.