Imrie House is unassuming. It is an older home, modest in size, tucked away at the end of a treed driveway. The expansive modern residences that are typical of Edmonton's affluent Donsdale neighbourhood are outwardly far more impressive. "Six Acres", now Imrie House, serves as a lasting memory of two Edmonton women who defied convention. Jean was born in 1912, Mary in 1918, and when they registered with The Alberta Association of Architects in the 1940s, very few women had done so before them (Jean was the third and Mary the fifth woman to join the association). They started a business together in 1950 and opened an office in the Merrick Building on Jasper Avenue.
Their firm, Wallbridge & Imrie, became the first all-female architectural partnership in Canada.
Though they never openly discussed their sexuality, Mary and Jean are presumed to have been a lesbian couple. Six Acres began as a cabin retreat for the women who loved the outdoors. They built a home on the property between 1954 and 1957, and incorporated an office space, complete with drafting room, into the lower level of the house. Mary and Jean were heavily involved in the construction of their home and did much of the work themselves, even building the window frames.
Several of the features that appeared in Wallbridge & Imrie homes in Edmonton and other parts of the province can be found at Six Acres. The pair were influenced by Frank Lloyd Wright, and their home encapsulates the simplicity, flowing spaces and abundant windows that were prominent in his designs. The most striking aspect of the property is the focus on natural light. Large windows maximize river views throughout the open-plan main floor. Glass also occupies more unusual locations in the home, including in the garage (a boardroom for the current occupants) and in the space between the kitchen counter and cabinets where a backsplash would typically be installed. Exposed-beam ceilings and built-in furniture are other hallmarks of Wallbridge & Imrie homes that found their way into the design plans.
Mary and Jean worked on 224 projects in Alberta during almost 30 years in business together. Designs they tackled from their home office were predominantly residential in nature (as was the case for most female architects of their generation). In 1957, they won the Canadian Housing Design Council's Prairie Regional Award for one of their home designs. Typical Wallbridge & Imrie projects included plans for apartment buildings, private residences, additions and renovations. The more lucrative commercial projects were largely beyond the reach of their small firm, but they did obtain a few government and commercial contracts, including office buildings, warehouses and stores, Greenfield Elementary School, St. James Catholic Church (now St. Jung Ha Sang Catholic Church), the Department of Public Welfare's Diagnostic and Receiving Centre (a facility for young offenders) and the Alberta Seed Growers Co-operative. While their clients were primarily Edmonton-based, the architects also took on a few projects in other parts of the province.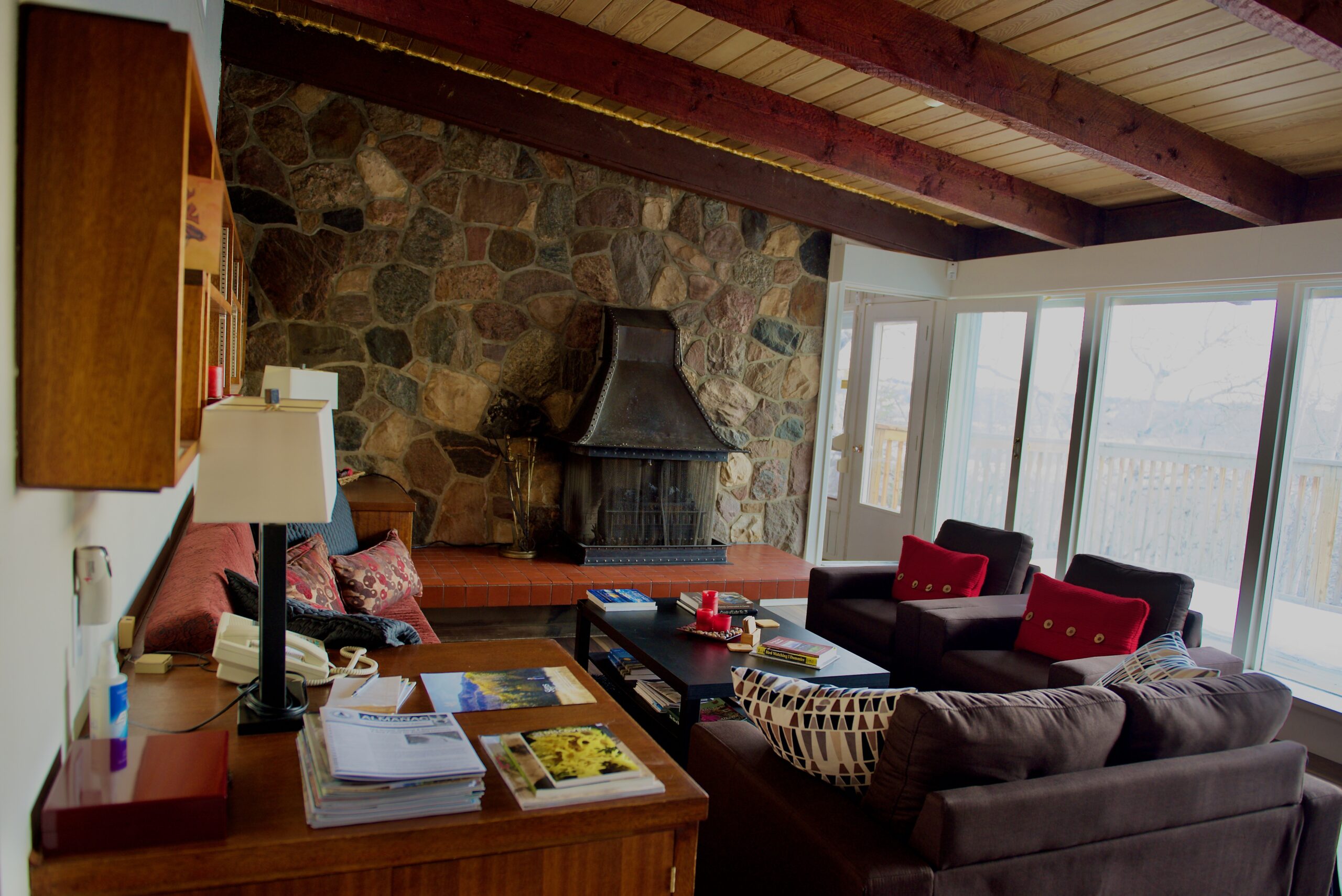 Mary and Jean were known for designing homes that remained true to their clients' wishes. Jean tended more towards the design work while Mary was very involved in the business administration and technical aspects of the job. She kept a careful eye on costs and construction progress. They were both very dedicated to their clients and came up with novel solutions to get the job done and organized work parties in which friends were encouraged to pitch in with tasks such as painting or installing tile to reduce expenses for homeowners juggling tight budgets. Mary said, "It was hard work with long hours – and the practice could not have supported two families. It was a grind in a cold, hard world. But I would like to add, it was also satisfying and a lot of fun!" They created a steep walking trail down to the river where they used to go canoeing. They shared the property with their much-loved dogs and cats, established a vegetable garden and, at one time, raised turkeys. They spent a lot of time outdoors, taking camping trips, hiking and canoeing across the province.
Cecil Stollings (who was Chief Draftsman at Allsop Morgan Engineering) did some independent contract work for Wallbridge & Imrie. He said both women were very approachable. "They were certainly not your run of the mill architects that I worked with, and I think it had to do with the space here." While other architects occupied city offices, Cecil recalled spotting rabbit tracks in the snow and watching the North Saskatchewan River through the large windows at Six Acres.
In their personal and business lives, Mary and Jean found ways to push against society's boundaries, and yet, they maintained a wide social network in Edmonton. "The Girls," as they were known, got along well with the city's predominantly male architectural community. Helen Peters, a friend of Mary's, said "Neither of them were what you would call mainstream people," adding that they were "vastly interesting. Vastly entertaining." Jean, in particular, was said to have been a great conversationalist. They were not fashionable women. Mary was described as masculine and spoke in a lower tone of voice. Helen said that in her younger years, Mary would "show up to something in a pair of her dad's old pants. I mean she just didn't really care." Mary and Jean hosted parties at Six Acres, usually for other architects. The Girls were known to be heavy drinkers with a predilection for Scotch. Architect Bernard Wood remembered one party at their home in which a former president of Peru (whom Mary and Jean had apparently met on their travels) made a guest appearance. Bernard may have been referring to Fernando Belaúnde Terry, a former architect who was the president of Peru between 1963 and 1968.
Six Acres was, in many ways, a humble home. Mary and Jean spent little on possessions, and those who visited their house may not have guessed that both women came from wealthy families. Jean's father, James Wallbridge, was a prominent lawyer, while Mary's father, John Imrie, was a Pulitzer Prize winning publisher of the Edmonton Journal. Though both women rejected many of the finer things in life, they benefited from their privileged backgrounds. They had the financial means to start an architectural practice together, and the ability to wind down their business activities temporarily in order to take extended trips abroad. The pair used the premise of architectural research to visit other parts of the world. They explored the architecture of postwar Europe in 1947, drove to South America and met renowned local architects in 1949, and in 1957, embarked on a six-month "world tour" of the Middle East and Asia, reporting back on their discoveries in the Royal Architectural Institute of Canada (RAIC) Journal. When Jean passed away in 1979, Mary resigned from The Alberta Association of Architects two days later and closed the firm. Bernard Wood said, "She was very lonely after Jean went. She lost all her lustre." Mary remained at Six Acres until her death in 1988. According to her wishes, Mary's ashes were scattered on the North Saskatchewan River.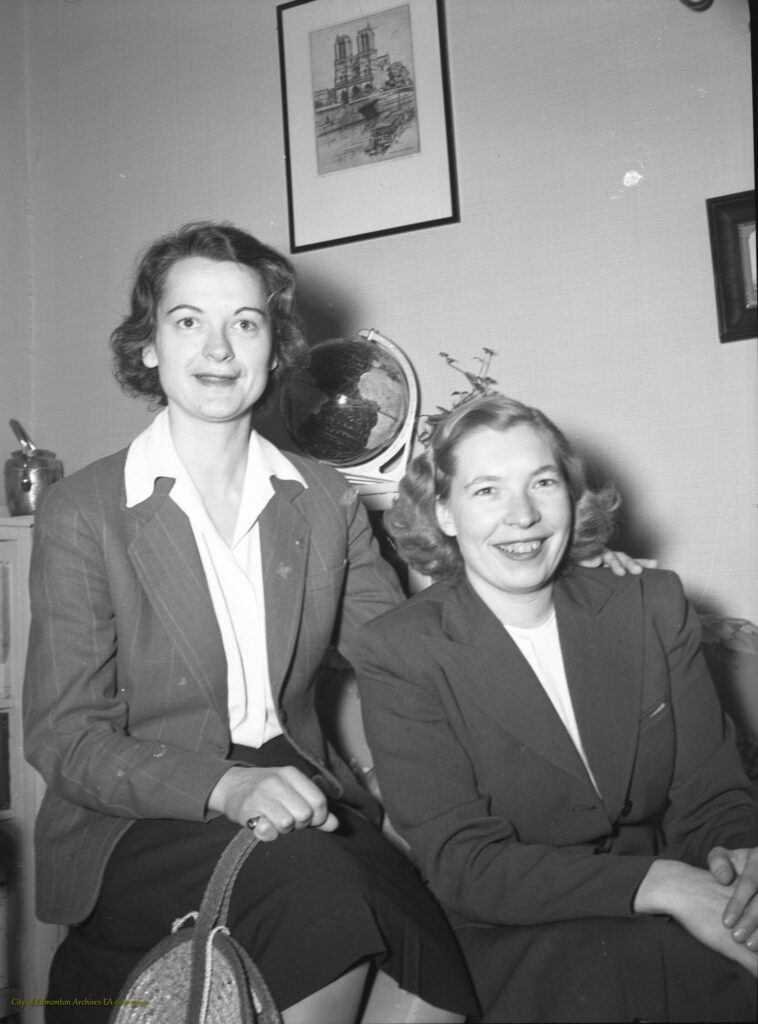 Over the years, Mary purchased hundreds of acres of land, and upon her death, she bequeathed a large monetary donation, the Six Acres property and other parcels (including Imrie Park, 216 acres at Devil's Lake, west of Edmonton) to the Province of Alberta for conservation purposes. The Imrie Wetland Preserve, land donated by Mary, is now part of the University of Alberta Botanic Gardens. Joan Hunt, a friend of Mary and Jean's, told the Edmonton Journal, "To preserve the wilderness was her [Mary's] dream, the only thing that mattered."
In 1996, Six Acres became the home of the Land Stewardship Centre and was renamed Imrie House. The Land Stewardship Centre works with private landowners and organizations to build healthy ecosystems. They also offer non-profits and community groups the use of their boardroom (the former garage filled with natural light). Visitors to the property who are working towards creating more sustainable landscapes in the province may spot a framed photograph of Jean and Mary in the main living area.
Alongside the photo is a fitting quote about Mary's legacy.
"It is a bittersweet epitaph that she may be better remembered for this contribution to Alberta's natural heritage than for her contribution to Canadian architecture."
– (The Canadian Architect, November 1993).
Jo Boxwell (2022).
---
Dominey, Erna, "Wallbridge and Imrie: The Architectural Practice of Two Edmonton Women 1950 – 1979," SSAC Bulletin SEAC, vol. 17, no. 1, March 1992, pp. 12 – 18.
Grierson, Joan, For the Record: The First Women in Canadian Architecture, Toronto: Dundurn Press, 2008.
Interviews with Helen Peters, Bernard Wood and others were conducted by Erna Dominey in 1991. Audio recordings of the interviews can be accessed via the Erna Dominey Fonds at the Provincial Archives of Alberta / PR2861.
Interview with Cecil Stollings, conducted by Josephine Boxwell and Cheryl Mahaffey at Imrie House in February 2022.
Kent, Gordon, "Down-to-Earth Millionaire Loved Nature More than Money," Edmonton Journal, October 2, 1989, p. 15.
Mahaffy, Cheryl, "Jean Louise Emberly Wallbridge & Mary Louise Imrie," Women Building Alberta; The Early Female Architects of Alberta. Accessed on February 21, 2022.
Mehmetoğlu, Ipek, "'Les Girls en voyage' Gender and Architecture in the Travels of Mary Imrie and Jean Wallbridge," Journal of the Society for the Study of Architecture in Canada, vol. 44, no. 1, 2019, pp. 7-20.
Wallbridge & Imrie, Architects Fonds, Provincial Archives of Alberta / PR1298.