ECAMP Podcast – Bonus Episode releases today!
December 10 is Human Rights Day.
The slogan this year is "All Human, All Equal".
Edmonton City as Museum Project is excited to announce the release of a bonus episode for the audio documentary coming out today across ECAMP Podcast platforms (Apple Podcasts, Spotify, Amazon Music, Stitcher, and Libsyn). There will also be a special broadcast at 6:00 PM MT on Edmonton's campus community radio station, CJSR FM 88.5!
Without Discrimination: The Delwin Vriend Case, was prepared and produced by the Alberta Labour History Institute (ALHI) with the support of Edmonton Heritage Council staff and ECAMP Podcast production coordinator Pat Hoonjan, as a bonus episode of ECAMP Podcast.
This program details the courage, the team, and the communities that led to legal protection for Alberta residents from discrimination based on sexual orientation. Join us on a listening journey that traces the context and the story of the case through the voices of people who lived the experiences and participated in the case.
Without Discrimination: The Delwin Vriend Case was recorded and mixed by Ground Zero Productions at the Orange Hub in Edmonton.
Interview excerpts of Delwin Vriend and Murray Billett are from the ALHI collection.
Program participants include Michael Phair as well as the following who were involved as lawyers in the case: Julie Lloyd, QC (now a Provincial Court Judge); Sheila Greckol (now a Justice of the Court of Appeal of Alberta); Douglas Stollery, CM, QC; and Lyle Kanee, QC.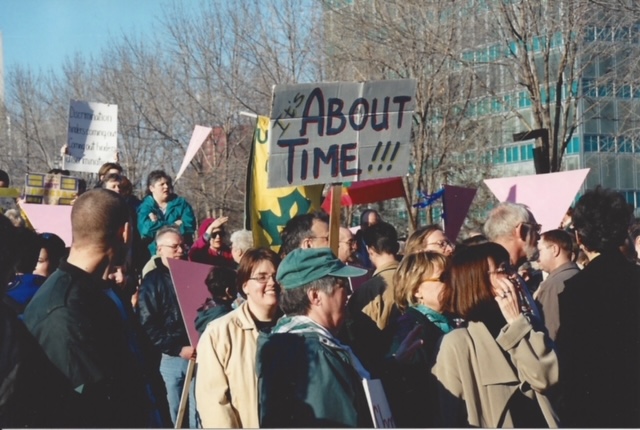 Without Discrimination: The Delwin Vriend Case, as told in large part by those with a personal connection to the case, is an historically significant story of one man's determination coupled with the powerful support of a diverse and equally determined community.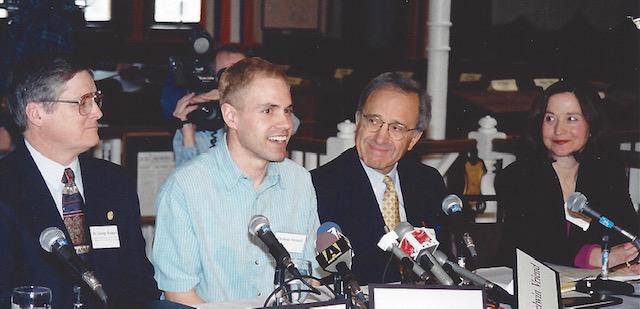 "This entertaining and instructive podcast unpacks the epic seven-year battle ending with the history-making Canadian Supreme Court decision that changed Alberta's Human Rights law.

The Vriend decision has provided a solid foundation for advancing
marriage equality, same sex employee benefits and fostering of children to name a few.

Interestingly, it has been relied upon as a precedent-setting case at the Supreme Court of Belize on same sex recognition."

– Murray Billett
(program host, friend of Delwin, spokesperson during the case)
RESOURCES
The Delwin Vriend case had a profound effect on 2SLGBTQ+ rights in Alberta, nationally, and internationally. In 1998, after a long, courageous, and determined struggle by Delwin Vriend and the 2SLGBTQ+ community, the Supreme Court of Canada held that Alberta's omission from its human rights legislation of sexual orientation as a ground protected from discrimination was unconstitutional.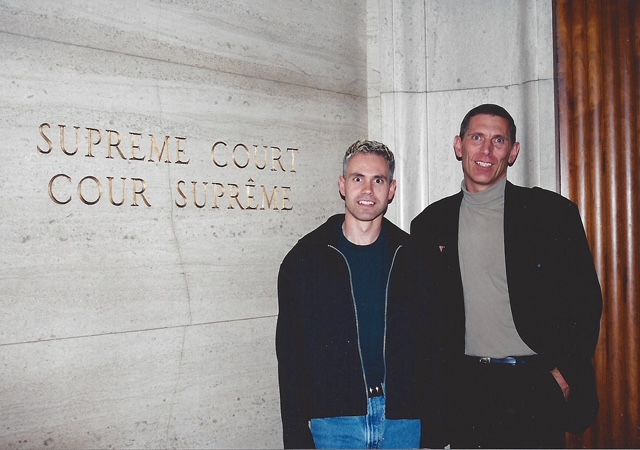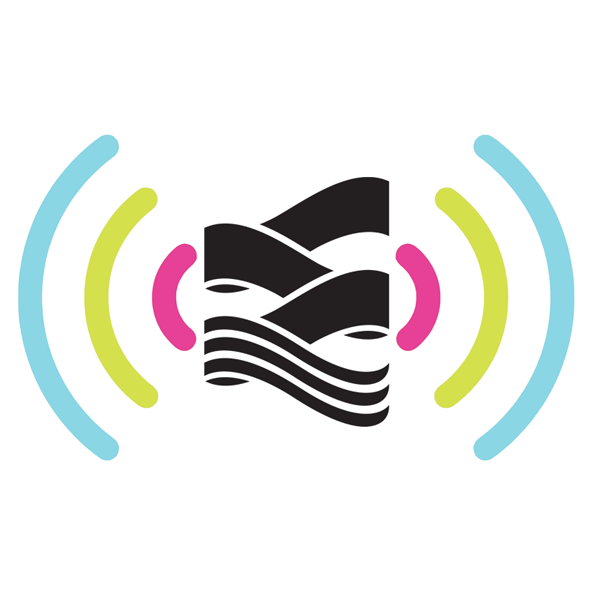 Subscribe
Listen to the ECAMP Podcast on the web, on your phone, and on the go. Episodes will be archived online but catch them as they're released wherever you get your podcasts.
Download Links and Case File Documents
The Court added sexual orientation as a protected ground into the human rights statute, so that going forward, discrimination based on sexual orientation in employment, accommodation, provision of goods and services, etc. was prohibited, and complaints of discrimination could be filed.
Profile of Delwin Vriend, and a link to the interview transcript can be found here, courtesy of the Alberta Labour History Institute.
Supreme Court of Canada – File number: 25285.
Heard – November 4 1997; Date of decision – April 2 1998
Court of Appeal of Alberta – Appeal No.: 9403-0380-AC
Date of decision – February 23 1996; Costs decision – July 15 1996
Court of Queen's Bench – File number: 9203-02452
Date of decision – April 12 1994
CANADIAN CHARTER OF RIGHTS AND FREEDOMS
https://edmontonjournal.com/news/insight/paula-simons-how-the-vriend-case-established-lgbtq-rights-20-years-ago-in-alberta-and-across-canada
http://www.iheartedmonton.ca/2015/06/the-trial-of-delwin-vriend.html
https://www.ualberta.ca/newtrail/people/an-oral-history-of-vriend-versus-alberta.html
https://www.ualberta.ca/folio/2018/03/the-inside-story-of-the-case-that-changed-lgbtq-rights-in-alberta.html
COLLABORATION
Alberta Labour History Institute (ALHI) is a group of trade unionists, community activists, archivists, and historians dedicated to the collection, preservation, and dissemination of the stories of Alberta's working people and their organizations. ALHI was founded in 1999 to give working people a chance to preserve their own stories in their own words.
This special program is hosted and narrated by Murray Billett and was created by Billett, Don Bouzek, and Jo-Ann Kolmes.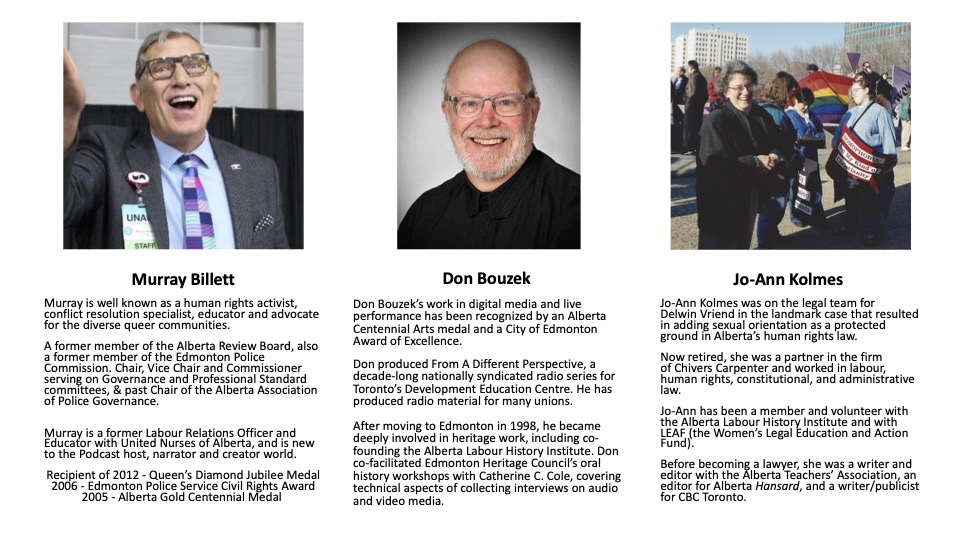 Stay in the know, with Edmonton Heritage Council's newsletter!
>>>>>> SUBSCRIBE NOW
Explore more ECAMP Collections and Stories
Featured Collection
After the Pisces Bathhouse Raid: A Reflection on the 40th Anniversary
Early in the morning on May 30, 1981, the Pisces Health Spa was raided by RCMP and Edmonton Police. Fifty-six men were arrested for being "found-ins" in a "common bawdy house," and three were charged with being "keepers of a common bawdy house." The subsequent court proceedings, media coverage, and ensuing activism had an enormous impact on Edmonton's LGBTQ2S+ community and the individuals involved.
On the 40th anniversary of the raid, award-winning playwright, author, and LGBTQ historian Darrin Hagen reflects on the event and captures the emotional personal stories of some of the men involved.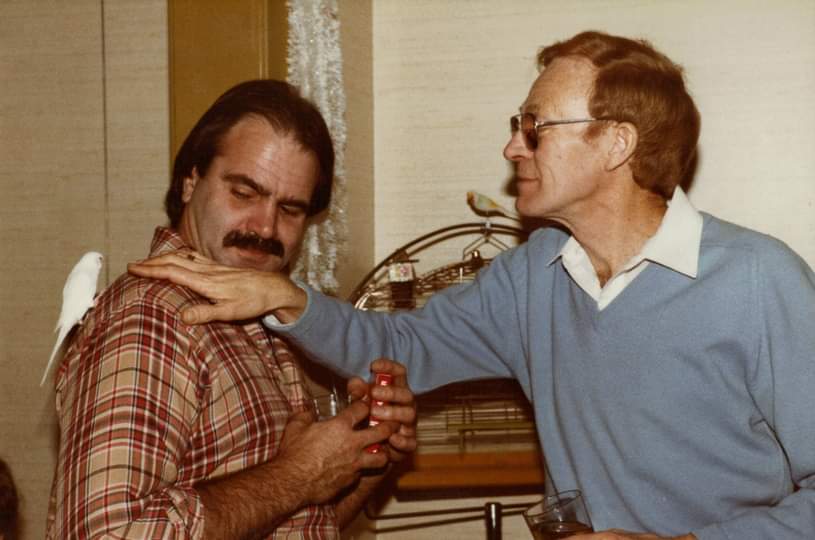 After the Pisces Bathhouse Raid: John Kerr – Dance for Gramma
Darrin Hagen
In the years before John Reid launched his career as owner of Flashback, Edmonton's first gay disco, he worked cleaning…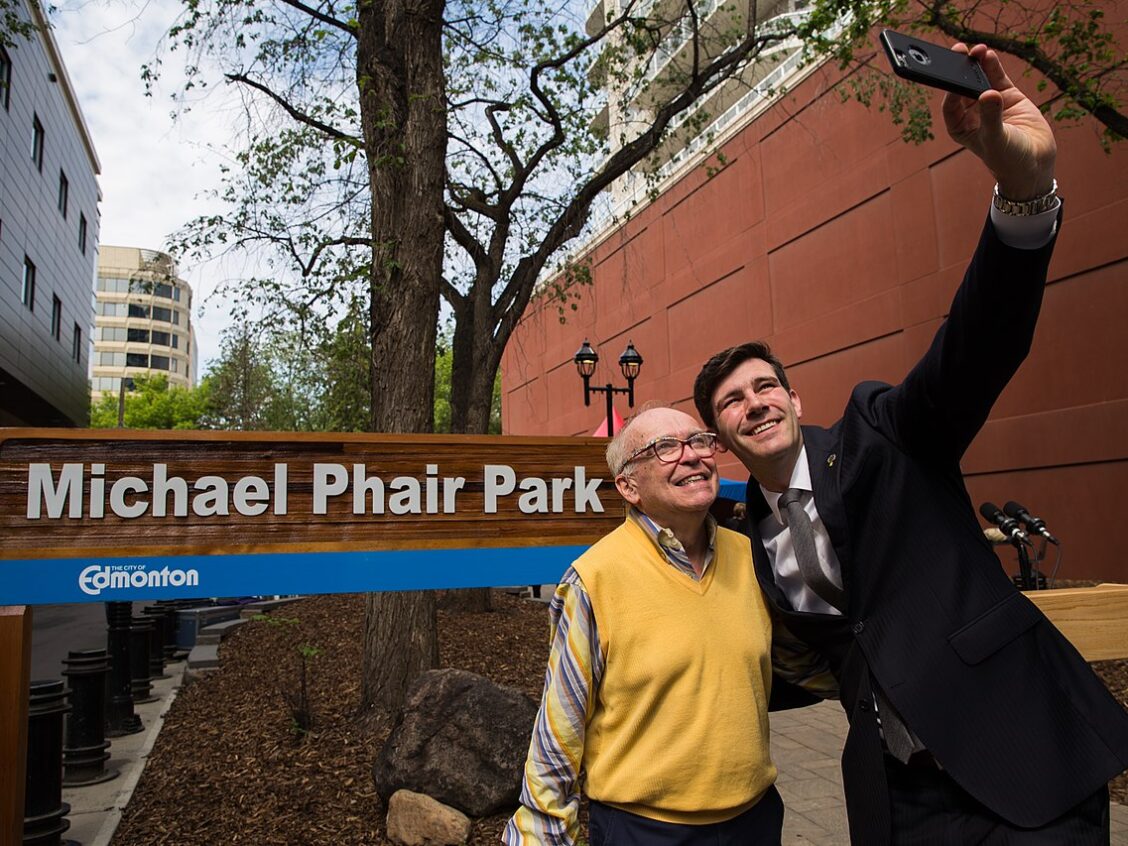 After the Pisces Bathhouse Raid: Michael Phair – LGBTQ2S+ Activist and Community Leader
Darrin Hagen
As of this writing, Michael is one of the few men charged as a "found-in" to speak publicly on the…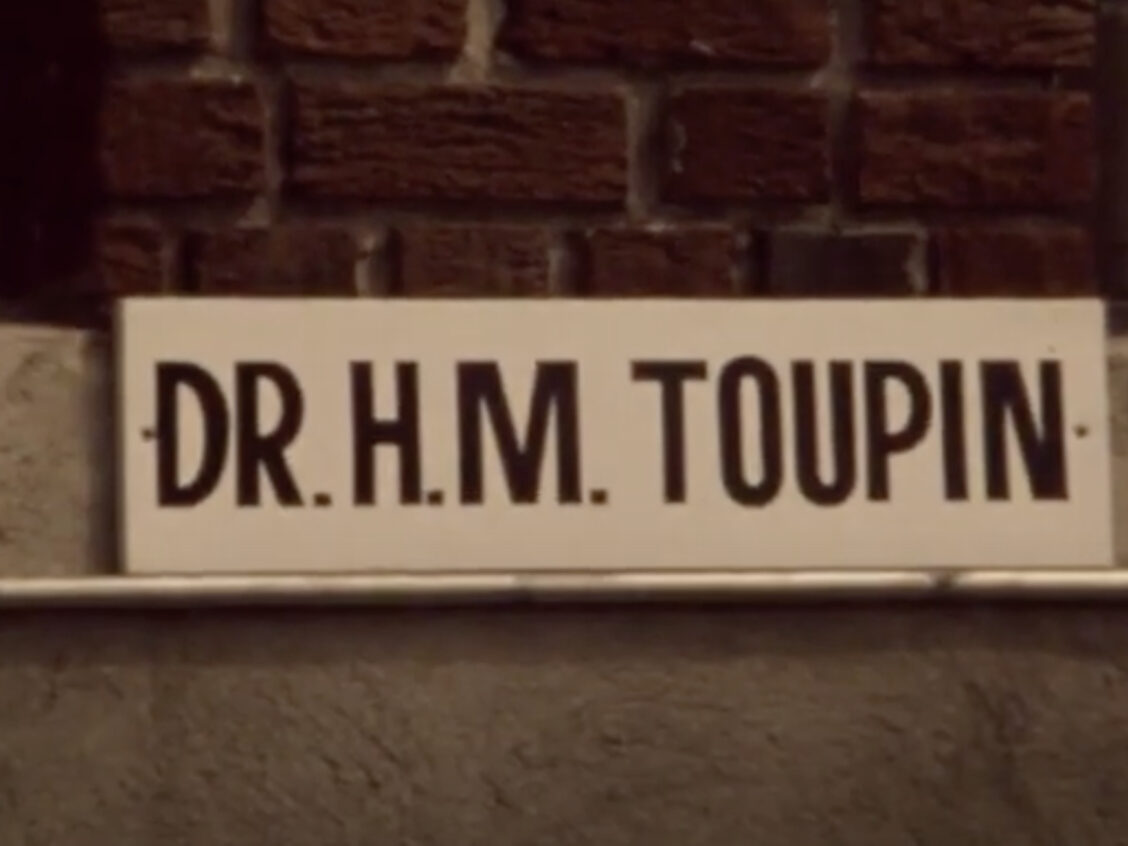 After the Pisces Bathhouse Raid: Dr. Henri Toupin – Dignity in the Eye of the Storm
Darrin Hagen
Henri Toupin was born in Legal, Alberta, on March 15, 1923. He acquired his B.Sc. in 1947 from the University…