Young people today may not be familiar with the name Dasha Goody, but she was one of the doyennes of the Edmonton musical theatre scene in its formative years. Along with luminaries such as Elizabeth Sterling Haynes, Eva O. Howard and Auntie Van (Beatrice) Carmichael1, she helped train and launch a myriad of Edmonton musical and theatrical talent who went on to conquer the Canadian, American, and world stages.
Born in Edmonton in 1922 to a pair of opera singers from well-established Jewish families, Dasha Shaw grew up in Winnipeg, where she studied piano and voice before returning to Edmonton after WWII. Dasha's love of theatre began when she was four years old, fostered by her mother, Eva Shaw, a singer and piano teacher. She began by directing neighborhood children in plays, and by the age of 10, she was singing publicly. At 14, she was hired by the Earle Hill Orchestra to sing Big Band tunes, but was too young to go on tour with them. At the end of WWII, she actually turned down a scholarship to Julliard to marry her sweetheart Joe Goody, and then the couple moved to Edmonton.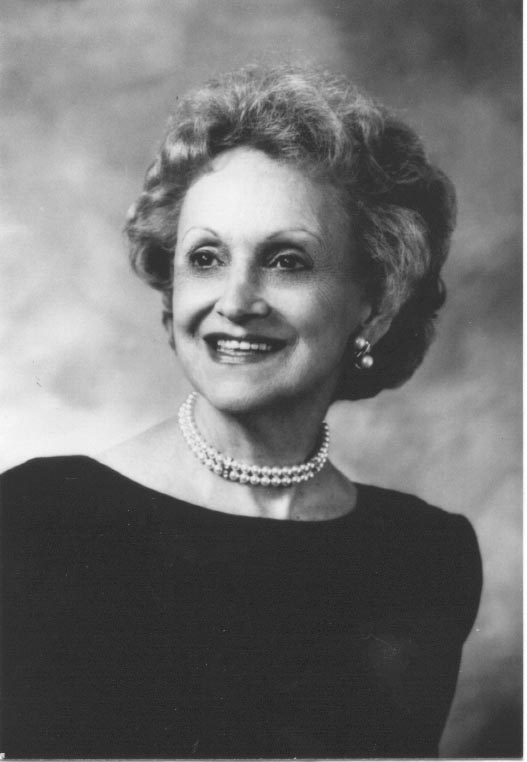 While her two children Brandy and Dan were young, she produced musical shows for Edmonton's small Jewish community, which were put on at the Beth Shalom Synagogue. Everyone in the community who could sing and/or dance appeared in one of these shows, including her husband Joe. These shows led to the creation of the Orion Musical Theatre in 1952. Some of the notable talent to come out of Orion included Robert Goulet, Tommy Banks, and Mike Darrow. Goulet went on to become a star of stage and screen, appearing on Broadway in productions such as Camelot, won a Tony Award for "Happy Time", and briefly worked as a DJ for CKUA radio.2 Banks went on to become one of Edmonton's top musicians and a Senator in the Canadian government. Darrow went on to be a radio and game-show host in Toronto.
By the early 1960s, Dasha started working in radio, first as a writer and producer for CHED, then as music director for CHQT, and eventually as a producer for music and drama with CBC, all the while remaining active in the local theatre community.
In 1972, Dasha left the CBC and started the Second Generation Theatre the following year, and Edmonton Musical Theatre (EMT) several years afterwards in 1977. EMT was an organization dedicated to the training and development of promising young talent in the field of musical theatre. Students were taught dance, voice, drama and life skills, hoping that one day they would become "triple threats." For a long time, it was the only non-profit organization of its kind in Western Canada. It annually awarded scholarships to its students who went to work professionally on Broadway and in Hollywood, including Susan Gilmour,3 Danny Austin, Dan Chameroy, and Vance Avery.4 Gilmour, for example, went to study in New York, and star in productions in Charlottetown, Toronto, on Broadway and at Edmonton's own Citadel Theatre. EMT's productions and school continue to this day.
During Dasha's tenure, many of EMT's productions were written by the "Dean" of Edmonton theatre critics, Colin McLean, and Tommy Banks conducted the orchestra for many years. I myself was privileged to appear in several of these at the Citadel Theatre, including "Those Marvelous Movie Musicals," A tribute to many favourite musicals of the golden age. Dasha was a great fan of "the standards," and of very traditional musical theatre. Dasha said of EMT in an article in the Edmonton Sun in 1989, "What pleases me [about EMT] is not only the theatrical skills, but the personal development, the self-image and the confidence people get." Senator Tommy Banks said of EMT, "The proof of the value of EMT's undertakings exists not only in the high level of entertainment they provide, but also in the long and distinguished list of alumni who have gone on to establish substantial careers in Canada's important arts and cultural industry."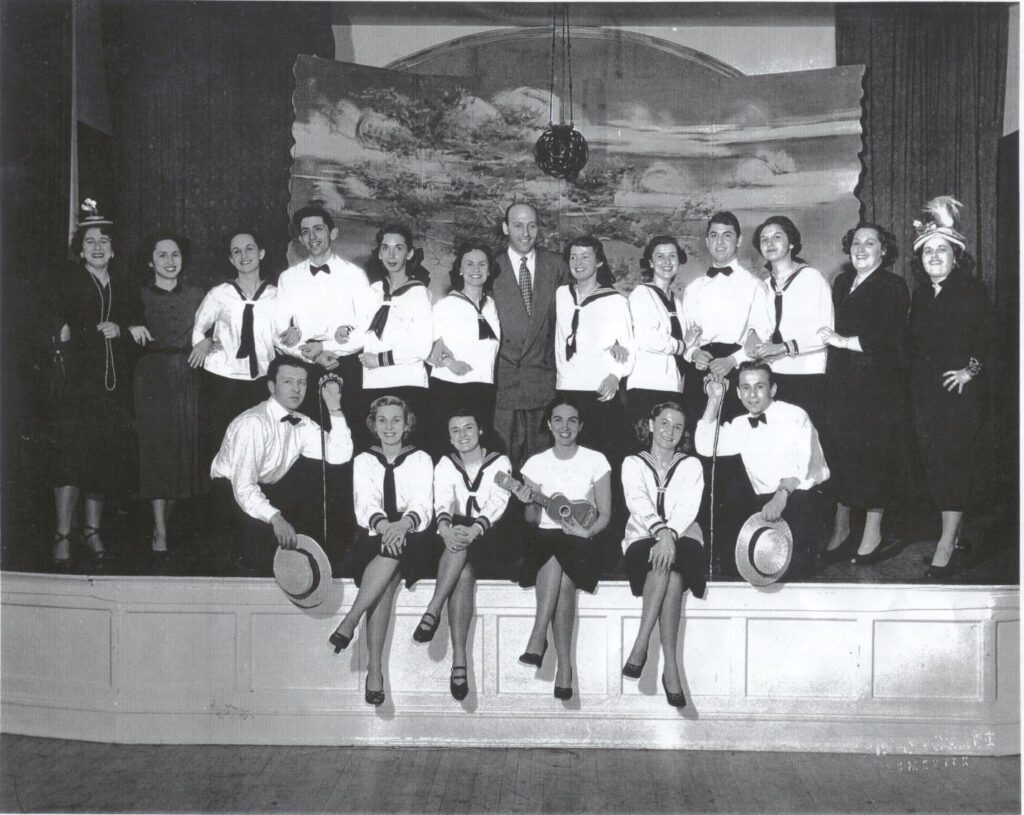 At the same time, Dasha continued to produce Jewish community shows with the Centre Theatre Group. She also founded the Musical Theatre Program at Grant MacEwan College in 1972, and taught there for six years. She continued to teach private vocal students throughout her career, and I had the good fortune of being one of them. As she said in an Edmonton Journal interview in 1990, "Just having a voice doesn't make you a singer – it's much more; it comes from so many places within the self. So much teaching is dealing with an indefinable thing. You have to reach very deep inside to make people aware of their uniqueness – because art is self-expression, after all."
For her efforts, Dasha was awarded the Alberta Order of Excellence for Outstanding Contribution to Musical Theatre in 1979 and was awarded a Sterling Award in 1989-90. She was honoured as a YWCA Woman of Distinction in and as Edmonton Hadassah-WIZO Woman of the Year in 1991. She was inducted into the Edmonton Cultural Hall of Fame in 1995 and received an honourary doctorate from the University of Alberta in 1997. Dasha passed away in 2001 and the Dr. Dasha Goody Memorial Foundation Scholarship program for musical theatre students was established in her honour in 2004. There will also be a room named after her at the New Roxy Theatre which is being built at the time of writing.
When she died, her good friend Dr. Walter Kaasa, another founding member of Edmonton's arts community said in a CBC interview, "The wonderful thing about her life is it's not over. It will go on and on and on, through the hundreds of young people she has fostered in song, and in speech." Her obituary in the Journal also said, "Dasha's greatest gift was her ability to recognize talent. Her greatest desire was to help develop that talent. Her greatest legacy [is] the hundreds of people she has touched with her special brand of magic."
---
Sources
Peggy Donnelly "Beatrice Carmichael – The Grand Dame of Edmonton Opera," April 5, 2016. https://citymuseumedmonton.ca/2016/04/05/beatrice-carmichael/
Robert Goulet "If Ever I Would Leave You" as Sir Lancelot, July 12, 2012. https://www.youtube.com/watch?v=xL52hEArSfM
Les Miserables – I Dreamed a Dream – Susan Gilmour – 1998, March 11, 2020.  https://www.youtube.com/watch?v=iMCBk0csJ3Y
Citadel: HADESTOWN: Vance Avery 1, October 31, 2017. https://www.youtube.com/watch?v=q0spG4tNShc
Debby Shoctor © 2021