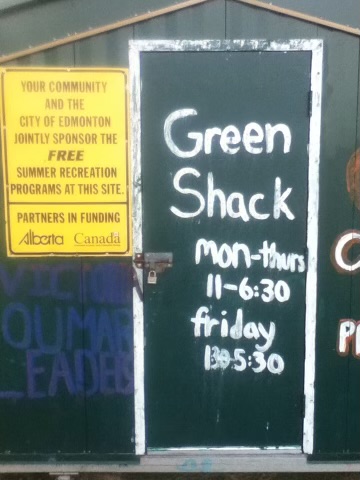 <This is a sneak preview of an upcoming ECAMP Story.>
Check back for this story about growing up in Edmonton. A connection with our city's diverse ethnocultural backgrounds in the shadow and sunshine of the Green Shacks.

Edmonton City As Museum Project (ECAMP) continues to build on the Black Presence in Alberta Stories Collection, and looks to amplify community voices year-round, beyond February Black History Month.
Stay tuned!
– Elaine (ECAMP Staff)